Geothermal Wonderland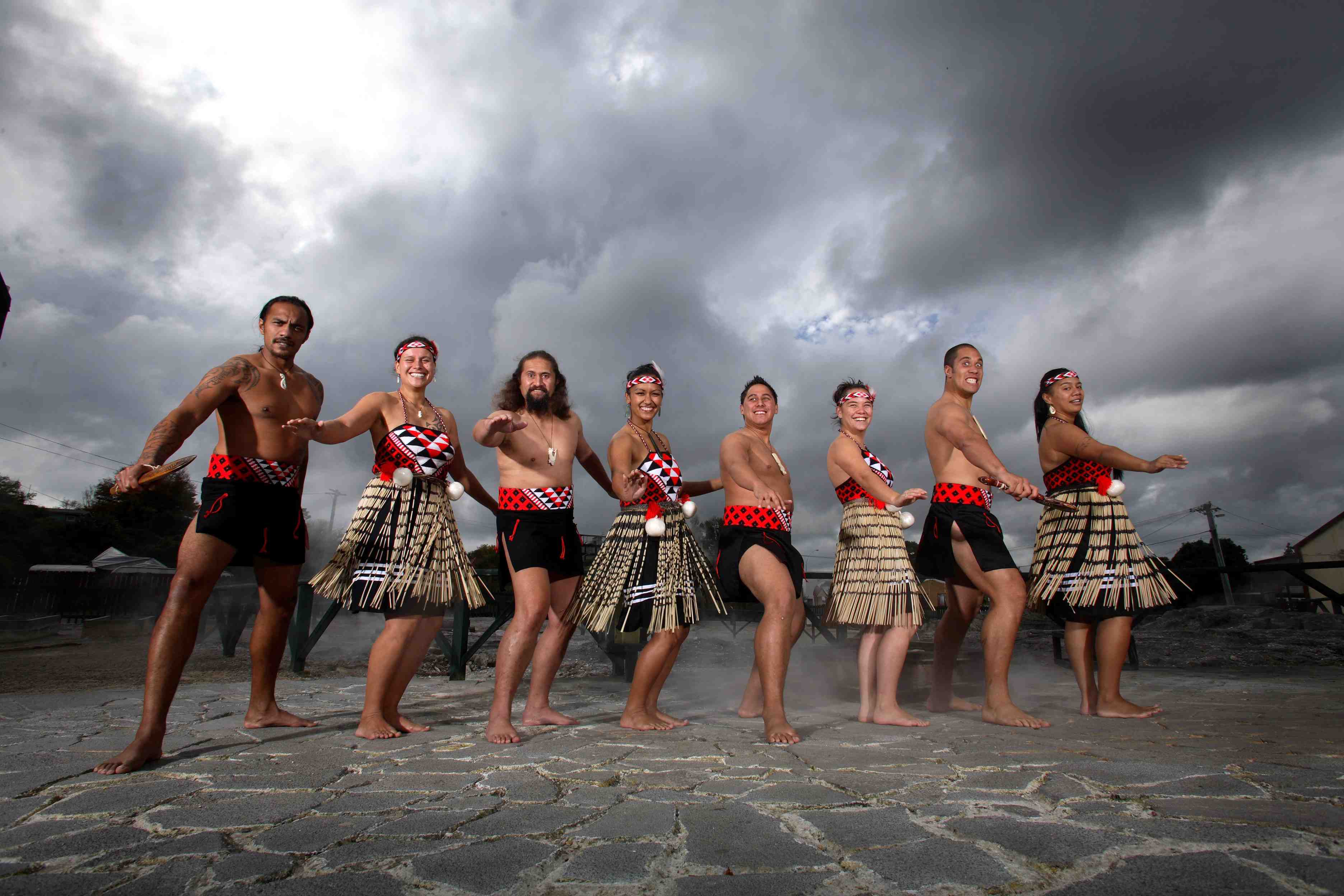 Duration: 6 Hours (approx.)
Product code: TAU1
Exploring Maori Culture And A Geothermal Wonderland
No visit to New Zealand is complete without making it to the North Island and experiencing the natural treasures and culture surrounding Tauranga.
The explosive origins of New Zealand are on full display on this exploration of the unique geothermal pools in Rotorua, just over an hours drive from Tauranga. Spouting
geysers, warm springs, boiling mud pools and a rich Maori history combine to form an unforgettable tour. Get ready for a full value, authentically New Zealand experience.
Tour Details


Departure Time

9:00am from Port Tauranga


Return Time

3:30pm

Duration

6.5 hours

Price

Adult: $149.00 NZD
Child (4-15 yrs): $95.00 NZD
Anton E
: "
100% recommendable! Our guide was super friendly and knew Tauranga as if it was his backyard"
jillfo
: "
If you only have a short time to visit, this is the tour to book. I loved every minute!"
The Trip
Mount Maunganui & Kiwifruit Country
We begin from port with an amazing view of Mt. Maunganui, the extinct volcanic cone rising above town, surrounded by turquoise waters and white sand beaches. As we hit the road south, we pass through Te Puke where we stop briefly to enjoy the famously cultivated kiwi fruit in this region at orchard Kiwi 360. - look up new name of this place

Before arriving in Rotorua, we'll take a short stroll to view the crystal clear water and native flora surrounding the Okere Falls. Your guide tells the local tales of this area while you watch the kayakers, rafters and other adventure seekers enjoy the fall's white water rapids.
Rotorua and Lake Tarawera
Rotorua's natural assets are well known, its fiery past has significantly transformed the area on our next stop. In 1886 the 8th wonder of the world, the 'pink and white terraces', were destroyed when Mount Tarawera erupted. Imagine this display as we position you with great views of this mountain when we arrive at the picturesque lake Tarawera.
Whakawerawera Forest and Thermal Village
The journey continues as we visit the Whakawerawera forest, famous for its large Californian redwoods and finest mountain bike trails, before we have lunch beside Lake Rotorua (lunch not included).

Fully energized post lunch, your memorable cultural experience begins as we meet the people of Tuhourangi/Ngati Wahiao in the Whakawerawera Village. You will be escorted by a member of the Maori village and learn how they use the geothermal activity, rich in this area, in their everyday life. You'll be getting a glimpse into this authentic living Maori village, an opportunity to mingle with the community and learn about their history and legends.

Your local guide will then show you around the geothermal field with an upclose view of the awesome, natural geysers on display. In particular, the main geyser in this area, the Pohutu geyser. Meaning "big splash" or "explosion," it truly lives up to its name as it spurts up to twenty times per day and the explosive hot waters can reach heights of up to 30 metres (100 feet).

To round out your cultural experience, a traditional Maori Cultural concert will be performed at the end of this village tour.
Rotorua City and Return

After visiting Whakawerawera Village, our tour takes you through Rotorua city, the heart of the North Island.

Highlights in this city include the magnificent Government Gardens with Rachel's pool, an historic alkaline hot spring located here. In addition we'll visit the historic bath house and Polynesian Spa before we head back via the harbour bridge to Mt Maunganui.